Gaming
e-skin Smart Motion Tracking Shirt for VR
Here is a camera-free gesture tracking system that lets you get a more immersive experience in virtual worlds. The e-skin shirt comes with stretchable sensors and electronics that move with your body, turning you into a controller in games. You can also use it for fitness training.
More gadgets like this 👉👉
here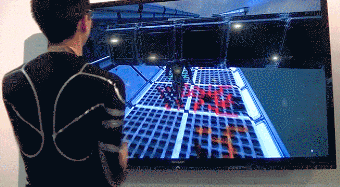 The shirt comes with 14 sensors and a 6-axis accelerometer and gyroscope to capture and track your upper body motion. Its hub connects to your smart devices over Bluetooth. e-skin will be compatible with the Microsoft HoloLens.