Here is a smartwatch-like 360 degree camera that lets you capture all the action from all directions. It has a 5MP panoramic camera, waterproof coating, and microphone/speaker. With Beoncam, you can capture the world in 360 degrees and use the companion app to share a stream with others.
More gadgets like this 👉👉
here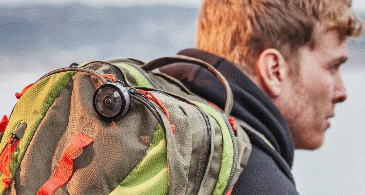 The companion app is available for iOS and Android devices. You will be able to remotely control the camera and use WiFi for view a live preview.