You may also want to see ➡️
The new iPad Pros are more powerful and better than ever. You can now attach a USB-C hub to them to get some serious work done. The BoltHub is a low-profile USB-C hub for iPad Pro. It lets you connect USB-C, USB-A, HDMI, microSD, SD and 3.5mm audio while keeping your tablet charged.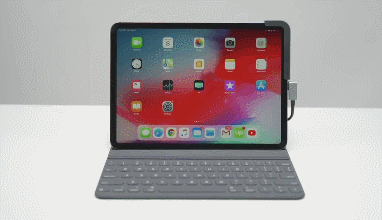 BoltHub attaches to your tablet with its L-shaped holder against the corner of your device. You can use it to attach your tablet to a 4K display, flash drive, and camera. Expected to ship in July.