We have all used power strips at home or in our office to power our favorite electronics. Not all of them are made the same though. Here are 5 power strips that are designed to make your life a whole lot easier:
More gadgets like this 👉👉
here
OneAdaptr Stack 6 Surge Protector: it comes with detachable & interchangeable US AC outlets. It comes with a built-in power switch, surge protection, and over-current circuit breaker to protect your devices.
Mogics Bagel: a travel power strip with 4 universal sockets, 2 USB ports, and a US AC socket. It is compact enough for you to easily take anywhere.
GLCON Surge Protector Tower: this power strip tower has 4 USB ports, 10 outlets, and a fast wireless charger on top. It has a fireproof shell and overload protection.
Kungfuking Pop Up Outlet with Surge Protection: another power strip and wireless charger that comes with 4 plugs, 2 USB ports, 1 HDMI port, and 1 RJ45 port for your office. Lets you charge your phone without removing the case.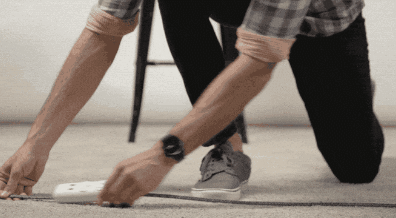 Slidewire: an extension cord with sliding power strips that brings power outlets just where you need them.
Have you found cooler power strips? Please share them here.