There are plenty of decent Bluetooth speakers that can play your music everywhere. Need something that offers a little bit more? These 4 dancing robot speakers are worth a look: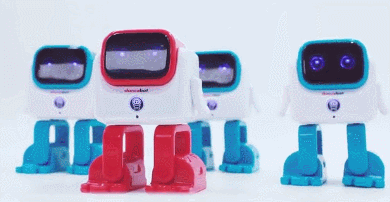 DANCEBOT: a Bluetooth dancing robot that puts on a show while you listen to your music. It features 360-degrese joint rotation.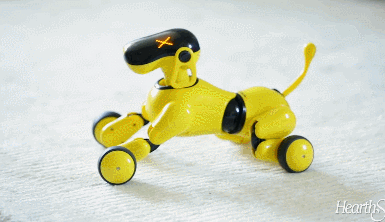 Gizmo Robotic Dog: this is a voice controlled robotic dog that wants to be a pet for your kids. It can be taught new tricks through its app. It works as a Bluetooth speaker too.
Ion Audio Party Bot Micro: a motorized Bluetooth speaker with LED lights. It dances and pulsates to the beat of your music.
Cobra Party Animal Dog: a dog speaker that plays your music and dances too. It runs on 3 AA batteries.
Have you found cooler dancing robot speakers? Please share them here.