Electronics
3 XLR Adapters for iPhone: Attach Pro Microphones to Smartphones
The iPhone may have a great camera but capturing great video with lousy audio is not ideal. Thanks to these XLR adapters for smartphones, you can attach professional microphones to your iPhone and iPad to capture better audio: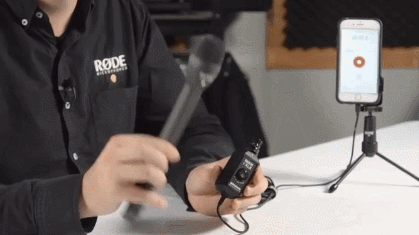 You may also want to see ➡️
Rode i-XLR: a digital interface for XLR microphones that connects to your iOS devices. It supports dynamic and self-powered microphones.
iKlip A/V: a broadcast audio/video mount with a XLR mic preamp with phantom power and gain for your smartphone. It also has headphone output for real-time monitoring.
Saramonic SmartRig XLR Microphone Preamplifier: this audio adapter has phantom power, allowing you to connect professional microphone to iPhone and iPad. It also has a 3.5mm headphone output. SmartRig has a frequency response of 20Hz to 20kHz.
Have you found better XLR adapters for smartphones? Please share them here.