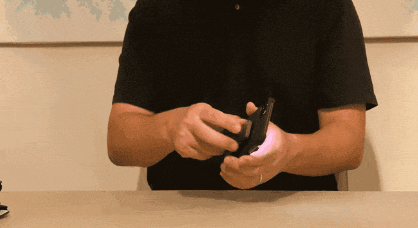 Looking for a phone stand that fits in your pocket and is tall enough for your needs? Lookstand is worth a look. It extends up to 7 inches and supports portrait/landscape modes. It weighs only 1.58 ounces and has 3 preset heights. When you are done, you can fold it to fit it in your pocket.
You may also want to see ➡️
The Lookstand is compact enough to fit in your purse or pocket. It can also work as a grip. This project is getting funded on Kickstarter.