The Nintendo Switch shouldn't need any introduction. It is a game console that you can use at home or on the go to play fun games. Thanks to these Nintendo Switch accessories, you can get more out of the device:
Myriann Nintendo Switch Arcade Cabinet: turns your console into a mini arcade machine. It also ensures proper ventilation.
Sheikah Slate Nintendo Switch Skin: makes your console and controllers look cooler and doesn't leave any residue. It doesn't interfere with buttons or sensors.
Nintendo Switch Joy Con Charging Dock: charges up to 4 controllers simultaneously. It has a cylindrical shape and non-slip base.
Nintendo Switch Battery Backup: a powerbank for your device with 10,000 mAh capacity. It provides you with up to 12 hours of play time.
Lamicall Playstand: a stand for Nintendo Switch that can be adjusted 270 degrees. It has an aluminum body with rubber pads.
Mumba Case for Nintendo Switch: a slim rubberized hard case for your gadget. It protects your console from drops and scratches.
RLSOCO Nintendo Switch Carrying Case: fits your game console, power adapter, game cartridges, and other accessories. You can also fit your iPad Mini inside.
Smatree Storage Case For Nintendo Switch: fits your console, dock, Joy-Con grip, game cards, and other accessories.
Sheikah Switch Mod: a Nintendo Switch console inspired by Legend of Zelda: Breath of the Wild. It has a stone dock for your device.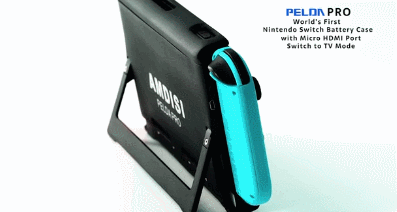 PELDA Pro Nintendo Switch Battery: lets you connect your Switch to any TV without an additional dock. It has two slots for game cards. The battery lasts over 4 hours.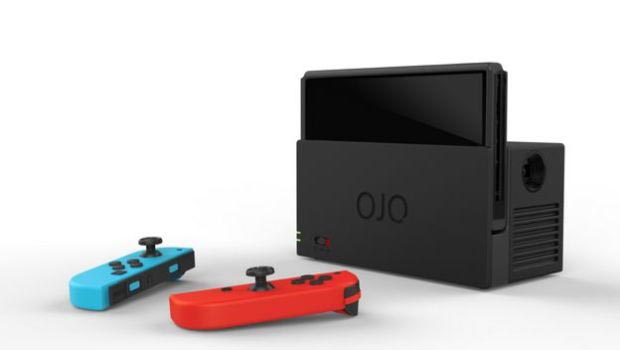 OJO Projector Speaker Dock: a mini projector, speaker, power bank, and dock. It can beam a 120″ display powered by a 20400 mAh battery.
Nintendo Labo: lets you use your Switch console to build interactive cardboard toys. You can build a piano or even robot with this.
Orzly Comfort Grip Case for Nintendo Switch: a protective cover for your Switch Console. Its padded handles make playing for long sessions more comfortable. The case has cut outs for the buttons, ports, and air vents.
Balerion-Joy-con Charging Grip: comes with a 1800 mAh battery to extend play time. It has a slide-in design to keep your controllers.
Sliq Gaming Joy Con Controller Play N Charge Grip Kit: extends the battery life of your Joy-Con by up to 5 hours. It has an ergonomic design and gives you better grip.
Nintendo Switch Phone Mount: comes with a universal phone mount with adjustable tilt. Keeps your phone in your field of view.
Have you found cooler Nintendo Switch accessories? Please share them here.