You may also want to see ➡️
Electric scooters are becoming more popular. They are great for short trips and not too expensive. With Scooty, you can mount your smartphone to your scooter to capture all the action or stay in touch with your friends. It has a flexible body and 360-degree rotatable holder.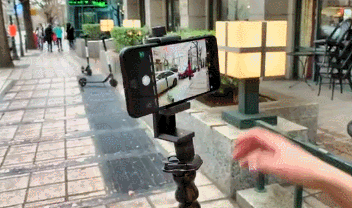 Scooty has an adjustable body with 7 sections. It can resist vibrations at up to 15mph. It is compatible with iPhone 6s Plus to iPhone XS. Expected to ship in as early as August.