Electronics
Superscreen: 10.1″ Display for Your Smartphone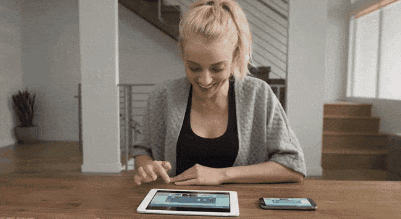 So you would like to work on your smartphone on a larger display? Superscreen has you covered. It is a 10.1″ HD display that lets you do everything you do on your phone on a larger screen. It scales your content in full HD and doesn't make things blurry. It receives data from your phone from 100 feet away.
More gadgets like this 👉👉
here
Superscreen is compatible with iOS and Android devices. It gives you full control over your phone's operating system and comes with 2MP front camera, 5MP back camera, and 6000 mAh battery to keep you connected.