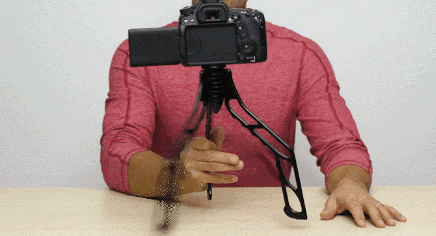 Meet the SwitchPod: a handheld tripod that lets you work your camera to capture videos from different angles. It has a lightweight, compact design and comes with a 1/4-20″ standard tripod screw and tightening knob  to let you mount your camera in seconds.
More gadgets like this 👉👉
here
In vlogging mode, magnets keep the legs collapsed together. You can switch to tripod mode with the flick of a switch though.  The finger grooves give you a tight grip while the recessed feet allow you to set your camera down with peace of mind. This clever tripod is getting funded on Kickstarter. You can find out more about it here.