Meet Taro: a camera stabilizer that lets you capture smooth video with your smartphone but can also track moving targets to keep them in the frame. The Taro smartphone and DSLR kits serve as a robot that operate your camera as a cameraman.
You may also want to see ➡️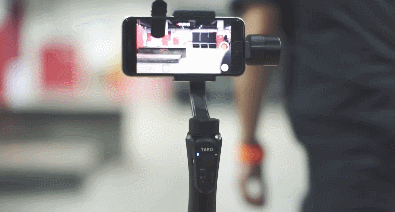 Taro can track moving objects at 50mph. It uses motors to neutralize camera shape with its 3 brushless motors. These guys are also offering a separate module to turn your existing stabilizer smarter.