Electronics
Tourbox Photo & Video Editing Console for Photoshop & Premiere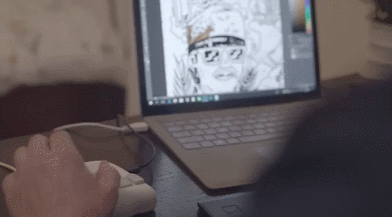 Adobe Photoshop and Premiere shouldn't need any introduction. They are wonderful photo and editing tools with a whole host of shortcuts you can learn to get your work done faster. The Tourbox Photo & Video Editing Console can also help. It comes with a knob, wheel, scroller, and multiple buttons that help you adjust brush size, hardness, flow, opacity, and perform other actions.
More gadgets like this 👉👉
here
The controller is compact and has a plug & play design. It is compatible with Windows and macOS devices. Tourbox is fully customizable, so you can assign functions for Photoshop, Lightroom, and other software.