Electronics
AcouStick: Smartphone Holder for Acoustic Guitars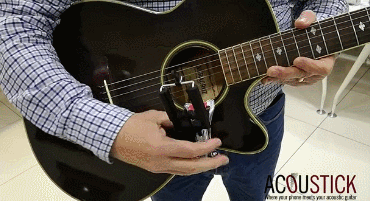 There are plenty of guitar apps that can show you how to play your guitar or try new songs. The AcouStick is a handy tool that lets you mount your smartphone to your acoustic guitar. It can adapt to any smartphone or guitar body form.
You may also want to see ➡️
The AcouStick can hold any smartphone up to 6″. It comes with adjustable gums and an adjustable spring to adapt to your musical instrument. A clip is available to hold your pick.