Outdoors
Delxo Solar Tactical Flashlight with Phone Charger
Here is a solar powered flashlight that doubles as a phone charger. It can also be used as an emergency tool to break windows or cut a seat belt when you are stuck in your car. The Delxo Solar Flashlight has 7 modes. It has a 2000mAh battery that can charge your phone with a USB cable.
You may also want to see ➡️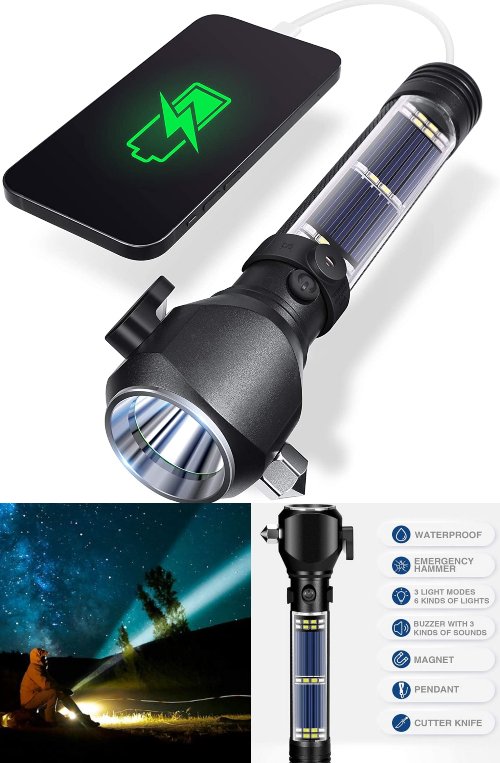 This solar flashlight lasts up to 10 hours on battery. It has a light range of up to 700 ft. It has a magnetic design, so you can easily mount it for hands-free use.