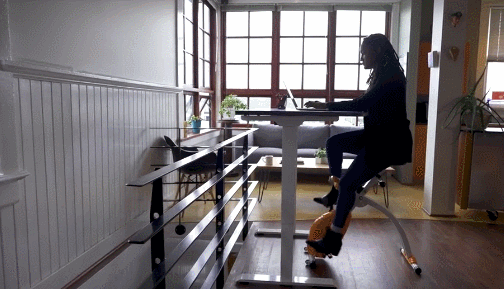 Here is an exercise bike that easily fits under your desk to help you get more active. The Ergonomyx Bike connects to your iPhone or Android device wirelessly to let you easily track calories burned, distance traveled, and workout intensity. Its digital display is powered by you, so there is no need for electricity.
You may also want to see ➡️
This exercise has a height adjustable seat. It is designed to go gently on your hips, knees, and ankles. It has a dual core Bluetooth/WiFi microcontroller and can handle users 242lbs.