You may also want to see ➡️
Every serial book reader knows the importance of investing in a decent reading light. The Nemuix is one of the thinnest reading light and bookmark on the market. It measures only 0.079mm in thickness. It is made from reinforced plastic film and energy efficient.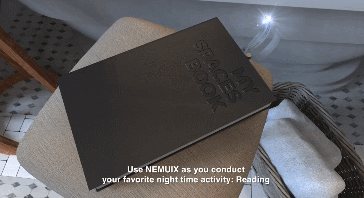 The light has flat and night-stand modes. Low blue-light emitting LED units were used to build this. The battery lasts up to 8 hours on a single coin battery. This project is getting funded on Indiegogo.