The Peloton bike is one of the most popular fitness equipment on the market. It comes with interactive classes to help you get fit. Thanks to these Peloton accessories, you can focus more on getting a good workout:
Spintray for Peloton: lets you get a ride with your laptop, book or tablet at hand. It fits on Peloton handlebars to let you multitask.
Shoe Hook for Peloton: a handy accessory that keeps your shoes on your bike. It is made of biodegradable non-toxic PLA.
Naisi Towel Rack for Peloton: a side towel hook for your Peloton bike. It can hold up to 5kg of weight and is installed with 3M stickers.
Naisi Laptop Holder for Peloton: it can hold your phone, pen, books, laptop, and cup. It has round and smooth edges not to hurt your hand.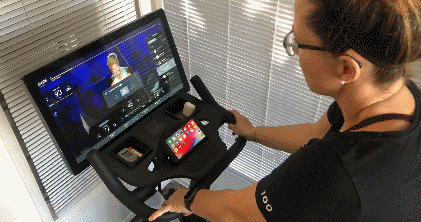 Wise Owl Smart Spinning Tray: holds your phone, earphones, watch, and everything in between. It has a lightweight design and a 5.5″ x 3″ sticky to keep your devices safe.
Have you found better Peloton bike accessories? Please share them here.