Electronics
Tap Strap 2 Wearable Keyboard, Mouse, Air Gesture Controller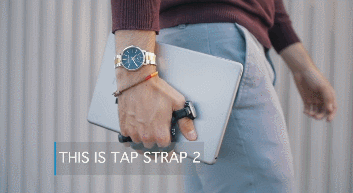 Meet Tap Strap 2: a wearable keyboard, mouse, and air gesture controller with Bluetooth that lets you input into any device using any surface. You will be able to type, swipe, and scroll using finger taps and air gestures. Tap Strap 2 lets you customize finger combinations for numbers, symbols, and hotkeys.
You may also want to see ➡️
The device comes with Bluetooth connectivity. It has up to 10 hours battery life. You can use it with Windows, iOS, Android, OSX, and Linux devices.