Electronics
4 iPad & Laptop Webcam Covers To Protect Your Privacy
Many of us have used stickers in the past to cover laptop or tablet webcams. Need a more elegant solution? These 4 iPad webcam covers are worth a look:
More gadgets like this 👉👉
here
Webcam Cover Magnet Slider: can be used on your iPhone, Android, and laptops. It prevents hackers from spying on you.
Nope: a magnetic webcam privacy for your laptops, desktops, tablets, and other devices. One of the magnets attaches to your computer with a thin 3M tape while the other revolves around the base.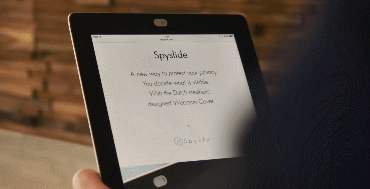 Spyslide: a sleek webcam cover that you can install in 5 seconds to block or open your webcam when you want.
SilentPocket Privacy: looking for more elegant stickers to cover your webcam? These stickers have you covered. Each pack comes with 14 different lens covers to fit all your devices.
Have you found better looking webcam privacy shields? Please share them here.