Electronics
Lifeprint Augmented Reality Photo & Video Printer
Here is a cool printer that lets you print photos that come to life when viewed with a smartphone. The Lifeprint Augmented Reality printer is simple to use. Simply pick a still frame from any video and print it. The companion app brings your photo to life. You will be able to print Snapchat, Facebook, Instagram, GIFs, and everything in between.
You may also want to see ➡️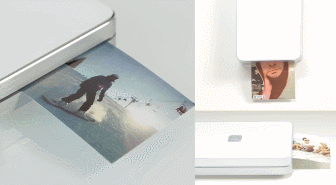 You will also be able to share photos to any other Lifeprint printer. A photo-editing suite is available for adding filters, memes, and stickers. What you print are also stickers. The Lifeprint printer is compatible with iOS and Android devices.