You may also want to see ➡️
There are plenty of decent laptop stands that let you work on your laptop without putting extra stress on your neck or body. The MOFT is quite clever though. It is an invisible laptop stand that you can take with you anywhere. It has two adjustable height settings and can hold up to 28 lbs of weight. It fits laptops up to 15.6″.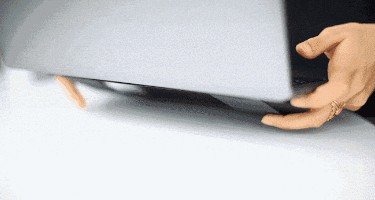 The stand weighs only 2.3oz, measuring only 1/9″ thick. It has built-in magnets to unfold quickly. Its adhesives let you attach and detach the stand without leaving any mark.