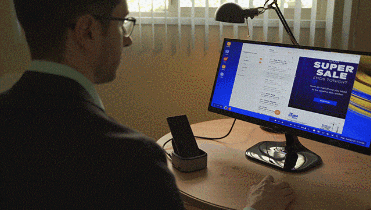 Meet the NuDock: a versatile dock that lets you connect a  smartphone to your monitor and use it as a computer. It comes with 3 x USB 3.0 ports, 4K@30Hz HDMI, SD & MicroSD card slots, and 3.5mm AUX ports.
You may also want to see ➡️
Thanks to this dock, you can connect hard drives, flash drives, monitors, keyboards, and game controllers to your smartphone. NuDock supports many popular Android devices. Expected to ship in May. More info is available here.