Meet the Pivo Pod: a robotic smartphone dock that lets you get more creative with your smartphone. It comes with tiny planet, ManyMe, auto-tracking, double take, and a whole host of other modes. You can use it to capture your interviews or take better videos for YouTube.
You may also want to see ➡️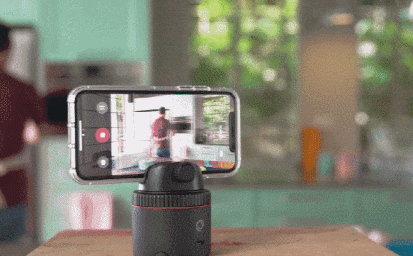 Pivo features FaceFollow and object tracking. It is ready for streaming to YouTube, Facebook, and other platforms. You can combine it with turntable, lightbox, and GoPro mount add-ons to do even more with it.
Pivo can follow you around them room from a distance of 4 meters. It lets you use your smartphone's front or rear camera to capture all the action.