Electronics
4 Flexible Selfie Mounts for Smartphones & GoPro
There are plenty of selfie sticks around that let you capture better photos with your smartphone or action camera. These flexible selfie stands and iPhone holders can make your life even easier: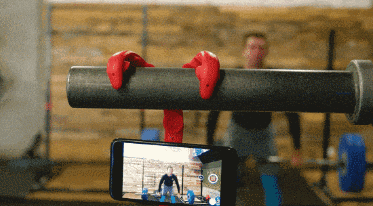 More gadgets like this 👉👉
here
Tenikle: serves as a stand, car mount, and bendy tripod for your smartphone. It comes with suction cups to hold your smartphone reliably.
Fantaseal Mini Octopus Tripod: a 3-in-1 tripod that lets you capture more challenging shots with your iPhone and other smartphones. It has a smartphone clamp mount (50 to 100m) and can rotate 360 degrees.
Kamisafe KT-600S Flexible Tripod: can accommodate iPhone, GoPro, and DSLR cameras. Its 3 flexible legs let you position your camera anywhere. It comes with a mount adapter and 1/4″ screw.
Mama Win 2-in-1 Mini Octopus Tripod: has 3 legs that you can bend to mount your smartphone anywhere. It has a ball head that rotates 360 degrees. It is compact enough to fit in your pocket.
Which one of these flexible selfie smartphone holders do you like the most?